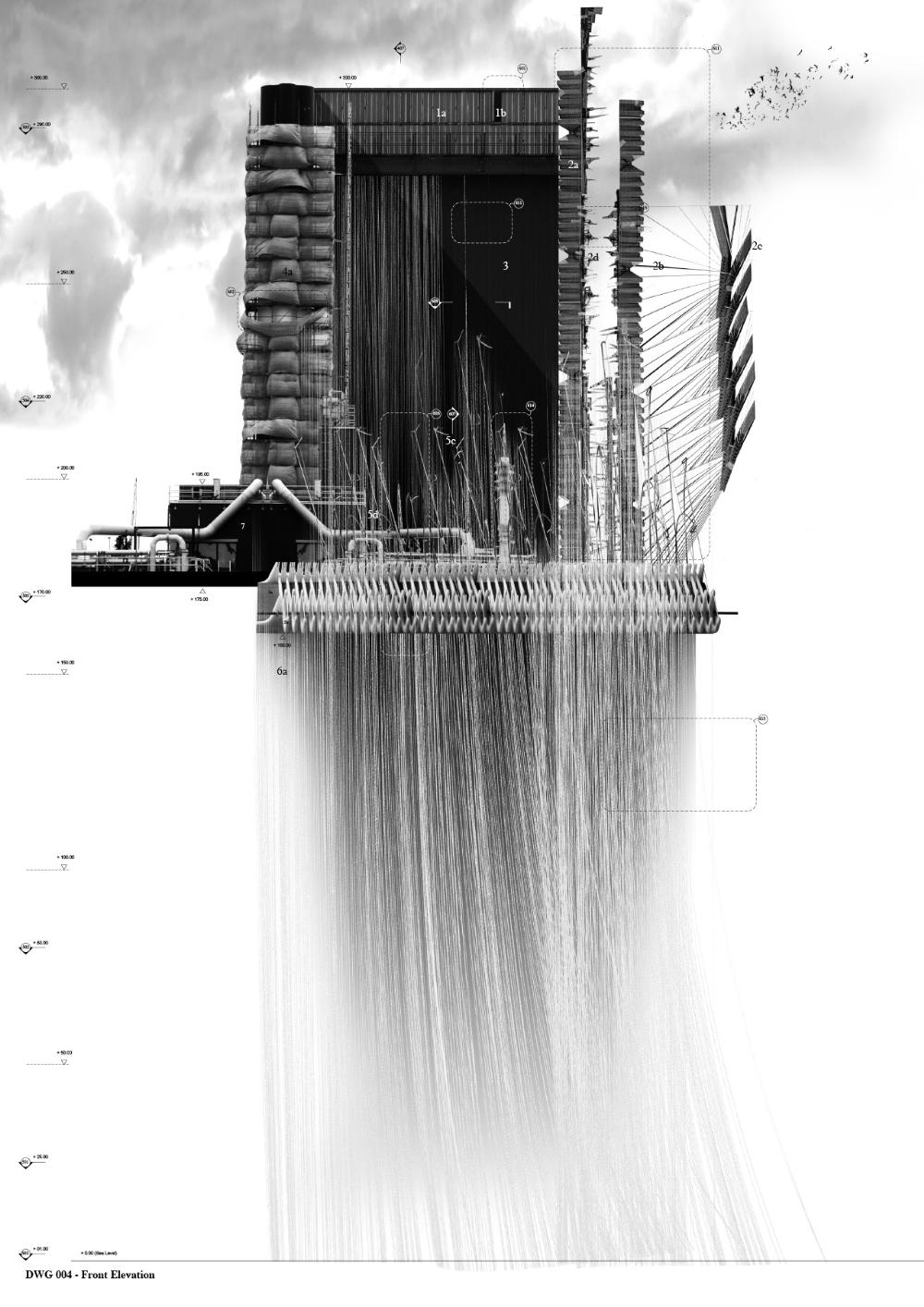 A little late but I thought I'd post the winning entry from the 2009 RIBA presidents medals, all entries for the Bronze and Silver medals can be found at the RIBA's
Presidents Medals Website
it showcases a lot of really good student architecture work and has work dating back to 1998.
This is
Nicholas Szczepaniak's
winning entry
from the
University of Westminster London, UK
. He has some sumptuous drawings, here is his tutors brief outline of the project.
All the images submitted for the Presidents Medals can be found
here
In his project, entitled 'A Defensive Architecture', Nick Szczepaniak has proposed an intense and thought-provoking piece of work that is a reflection of and response to the effects of climate change. The work is deliberately allegorical and provocative.

Set in the Blackwater Estuary, he imagines a set of austere and stark coastal defence towers that have multiple functions. Not only do the towers act as an environmental protection device that serves as a warning to mankind of the dangers that lies ahead, but they are also repositories of knowledge, housing a major collection of books, much like the British Library. These 'arks' are exquisitely explored in great detail through drawings and experimental models. The scheme is handled in a sensitive and thoughtful manner throughout.

Nick is an exceptionally talented and thoughtful student; he has finished the course at Westminster with a distinction in both design and dissertation, the latter written on the archaeological history of an abandoned Northern steelworks. All of his knowledge and talent comes together in this dramatic and superbly designed project.